Heater Repair for Valencia, Newhall, and the Santa Clarita Valley
Chances are you do not pay much attention to your heater until something goes wrong. If your furnace stops operating properly, you likely want help right away. This is where the same day heater repair in Santa Clarita comes in.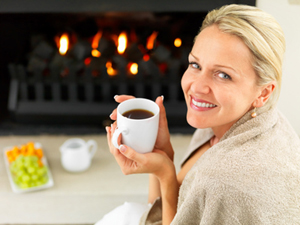 A-1 Ocean Breeze offers same day service when their schedule accommodates. This means that you can have your unit back up and running before night time arrives. With colder weather coming fast, this provides peace of mind for homeowners that experience any heater system issues.
When it comes to heater repair and evaluation, the professionals of A-1 Ocean Breeze use diagnostic methods that are able to detect a number of problems with your units. This systematic diagnostic procedure helps the technicians locate the exact problem, reducing the time spent trying to find the issue.
You do not have to worry about hidden charges or inexperienced technicians. A-1 Ocean Breeze has been serving the Santa Clarita area since 1989 and provide each customer with upfront pricing to avoid the surprise charges that other heating and cooling companies like to add onto your final bill.
In addition to offering same day heater repair in Santa Clarita, A-1 Ocean Breeze offers maintenance services, which can help you avoid issues in the first place. You can sign up for a prepaid service contract, which means that a service technician will visit your home twice yearly for the purpose of ensuring that your system is operating efficiently and safely with no major issues present.
There is no reason to settle for sub-par heating companies that may take several days to show up. A-1 Ocean Breeze offers the same day heater repair in Santa Clarita that is not matched by any other company in the area.
Contact us if you experience any type of heating issue at your home or business.