I am Bill Marcus an HVAC Contractor in Santa Clarita, my experience (32 Yrs) has taught me that you can't cut corners or rob people.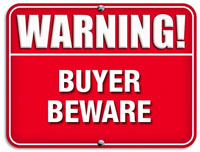 This past week I talked to a customer that wanted me to inspect the job that they just had done by a local duct cleaning company. The problem start that most of these company's advertise a very low price and up sell once you let them in your home or office. First I want to say I was outraged to find out that the customer was Scammed, Ripped Off and Lied to.
The Company advertised a $45 duct cleaning special. When they arrived they said the ducts were in bad shape and they needed to be replaced. This customer is a 89 year old woman. She fell for it.
She lives in a small attached home for seniors with 4 ducts. Only 3 were replaced and the other one was covered with insulation as to hide it. This company also convinced her to install R-30 insulation in the whole attic for an additional $2000 the total for the job was $3,800. Here is the truth, they did not install any insulation.
No required permits were pulled no HERS test, no ducts were sealed and only 3 of 4 ducts were replaced (17ft total) then they covered up the old duct they were supposed to change and didn't.
This company has taken advantage of this very sweet old lady and has broken many laws. They were reported to the BBB and CA. State License Board.
Here is my advice... Have your HVAC inspected by a licensed C-20 Contractor that has a good reputation and is in good standing. Don't get sucked into low priced advertisements because the deal is too good to be true.