Are you experiencing low airflow from your air conditioner into your rooms? Or have you noticed that your home has not been cooling down like it used to? This could be an indication that you have a defective cooling ductwork material or probably an air duct leak. Defects in the air conditioning duct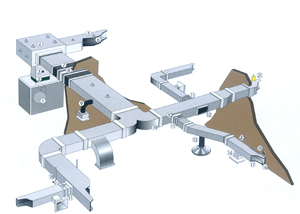 system such as leaky duct connections may include other errors like failure to supply and circulate cool air in a room or in a building or worse, health hazards such as presence of asbestos material on the duct work which could be very dangerous.
Your home or business office has to have a proper humidity level not only for your wellness but most importantly in the amount of energy used up to maintain your level of comfort. You will use up more energy to remain cool in the summer if the humidity is not on the right level, resulting to costly utility bills. That is why it is very important that your air conditioner ducts are properly set up and maintained.
For your air conditioner duct repair, only trust the company with more than 20 years of experience in air duct repair – A1 Ocean Breeze. You can totally depend on their great workmanship and professional service which earned them a reputation of keeping their customers satisfied. What's so good about them is the very convenient same-day service by their highly trained technicians. Oftentimes, they have emergency service where they carry most parts on their trucks so they can get you back up and running in no time. A-1 Ocean Breeze also service Santa Clarita Valley, Simi Valley, San Fernando Valley, Moorpark, Thousand Oaks and Agour Hill. So, for your Westlake Village air conditioning repair needs, visit the A-1 Ocean Breeze website or contact them at 661-237-0589.