One of the main concerns with winter time is the cost of warming your home. Reducing the cost of heating can be done by making a few simple improvements around the home. These improvements are relatively inexpensive and easy to perform. The result from these changes is a lower heating bill and a more environmentally friendly home.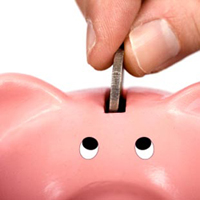 Installing Weather Stripping
Weather stripping is the simplest way to have a lower heating bill. Covering the areas around your doors and windows that allows heat to escape will reduce the amount of energy you consume and reduce your bill. This reduction in use will also reduce the wear on your system, extending its life and delaying any repair costs.
There are many different types of weather stripping that can be used, most of which is inexpensive. The type of stripping that you select will mainly depend on your preference and budget.
Heating costs can be further reduced by performing preventative maintenance on your heating system before it goes into full use during the winter months. This simple task will do more than provide you with a lower heating bill, it will also reduce the chances of having to call for an emergency repair when the system goes down during a cold snap.
Residents of Santa Clarita, California that desire to have a lower heating bill will find that A-1 Ocean Breeze Heating and Air Service can provide them with many heating related services, including preventative maintenance.